Our Services
We cater for all ages and all equestrian needs, from riding lessons to livery and scenic trail rides through the country.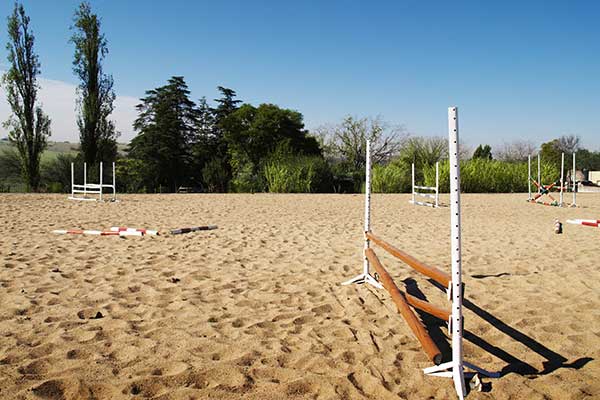 We offer stabling at a competitive rate for horses and ponies. Our stables are large and airy and the horses are out in large paddocks with 60 acres of grazing.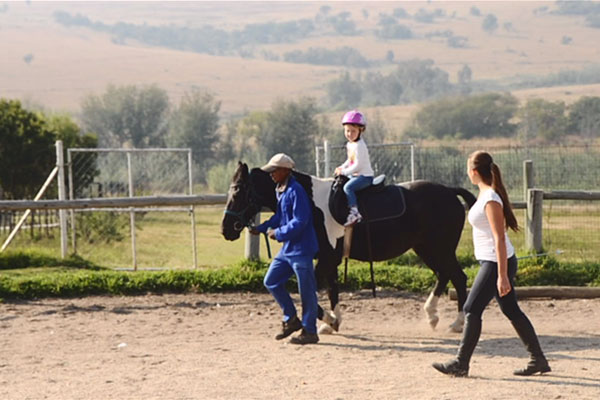 We offer English style lessons for all ages and abilities in a controlled environment.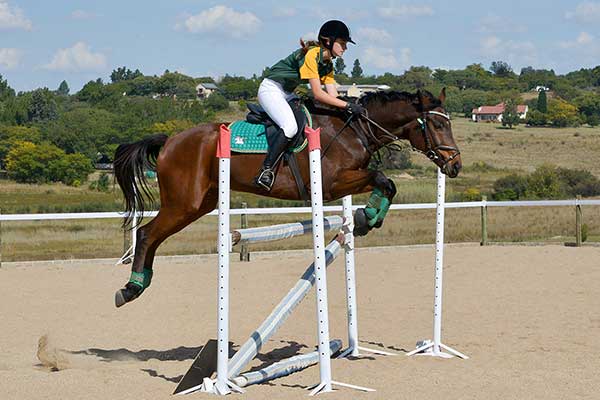 We compete at in-house & away shows, and in the SANESA Interschools League. We ensure our horse and rider teams are a good match and send an instructor with our pupils to every show.
Thank you SO much for a stunning day out!! Please keep this wonderful package the moms and I were all in agreement to return next year. I will defiantly bring my son and daughter. We had a blast, the staff were excellent and the stables stunning. What a lovely experience you really made it worth out while!! Thank you thank you thank you!!
Riding at Shepherds Fold Stables has been a true delight. I've stabled my horse with them for 5 years and the attention to detail that the instructors and the owner give to training is impeccable! It's very difficult to find a good riding school and livery where the people pay attention the smallest details and make you feel like family. I highly recommend them to anyone that's looking for place with people that genuinely love horses and care about you as a client!
Such a stunning ride, the staff was friendly and the ride itself was breath taking, being in the bush just minutes from Johannesburg. The horses were sweet and my kids enjoyed every moment. Thank you.
We had a trail ride this afternoon and it was absolutely wonderful. Thank you so much for your well behaved and stunning horses and your friendly workers willing to help. We will definitely be coming back for more. It was my partner's first time and he really enjoyed it. It's been a while for me and it just made me realize how much I miss it. Thank you and keep up the good work.
Good morning Belinda & Caitlin, A very BIG THANK YOU for a lovely afternoon this past Saturday. I can't tell you enough how much fun the girls had – and Christian! They enjoyed every little bit – the games, the picnic, the chickens… But the ride in the field won hands down. Please share our gratitude with the groomsmen as well – we hope to see you very soon!
Hi Belinda, I just wanted to drop a line to say thank you and let you know how much we enjoyed our ride yesterday. My friend and I loved Spec and Norman and your staff were extremely helpful and pleasant. We look forward to riding again soon :-) Definitely going back for more.
First and foremost I would like to thank you and the team at Shepherds Fold Stables for the time and efforts we experienced in July.Samaira has certainly bettered herself with the help of Caitlin and James not forgetting Mercedes. My daughter who is only 4 years old grew confidence in handling different horses from Peter Pan to Merry Legs, all of which made me a proud mother. Trusting Samaira with reigns was the most uplifting feeling and we will certainly be visiting on our next visit to South Africa.
Thank you once again.
Had a wonderful time. Horses all in great condition. Trail ride was fabulous.
Definitely going back for more.
Such a stunning ride, the staff was friendly and the ride itself was breath taking, being in the bush just minutes from Johannesburg. The horses were sweet and my kids enjoyed every moment. Thank you.
Always professional & friendly.
Made some great friends.
Hi Belinda, Thank you so much for welcoming us to your property on Sunday for my family photo shoot. We had a lovely time, the horses are so beautiful and your staff is fantastic. I can't wait to come back again.
The hospitality my crew and I received from Shepherds Fold Stables was incredible, I really appreciate the extra mile the team there went through to give us all a comfortable and beautiful shoot day. I will personally go back and ride as the horses are beautifully groomed and calm as ever. Thank you once again from me and my team.
Our School Ponies
All our school ponies are experienced, well looked after and loved by all. We have lovely ponies for the little ones who are learning to ride, and horses for more experienced children and those who wish to compete.
Meet Our Ponies